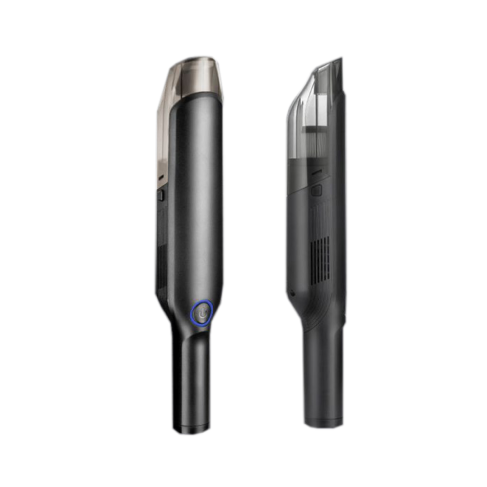 Experience 4000PA cyclonic suction in compact form
You don't need a standard household-sized vacuum cleaner to get your vehicle interior spic-span clean. And there's no reason to struggle with dragging such a big machine out to your car for detailing — especially when we've got something that blends high performance with smaller size. Our Cordless Compact Car Vacuum Cleaner measures just 14.88 inches in length and weighs just 1.45 pounds for an easy-to-store cleaning powerhouse right in your car.
Performance & Power All in One
The more affordable car vacuum cleaner to that has what you need to conquer any mess kids and pets leave behind. Did you know that you need to have the right vacuum in the palm of your hand when cleaning your car bumper to bumper? In fact, it makes all the difference! The right portable handheld car vacuum cleaner needs the perfect battery life to go the distance and enough power to get the job done right the first time. Most popular brand names can only claim to have one or the other but what you really need is the one that offer both need both only claim to have one or the other, not both. However, what you really need is the one that has both, lasting battery life & performance to get the job done fast. Until now, Introducing one of the best-rated car vacuum cleaners in 2021 that gives you everything you need right in the palm of your hand nothing more and nothing less. Provides performance and the perfect suction power to get the job done bumper to bumper. Making it absolutely the right one for your car cleaning needs.
Built with a washable HEPA filter and 600ML large-capacity cup, cleans up dust, crumbs, pet hair, and allergens is easy Recognized as a leading filter that's often found in larger-sized vacuum devices, HEPA reduces the possibility of recycling debris back into the air as you vacuum, making it a standout feature on this otherwise small-sized vacuum. The filter is washable with water for reuse over and over.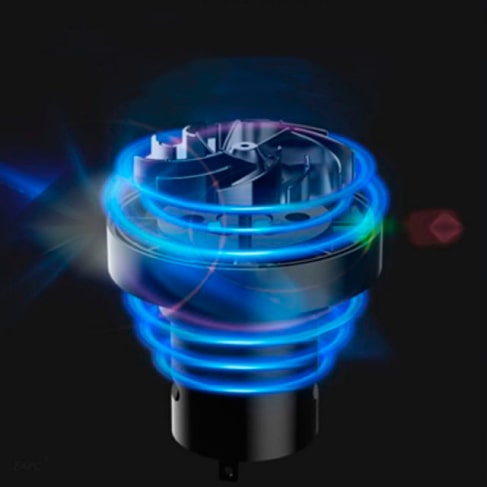 Go Cordless with
Extended Battery
Our Cordless Compact Car Vacuum Cleaner comes with two levels of suction power for extended battery life. Experience everything you need in a portable handheld vacuum, Battery life, and power at an affordable price. Our vacuum comes with a micro USB charging cable that plugs into ensures cord-free use while being fully charged.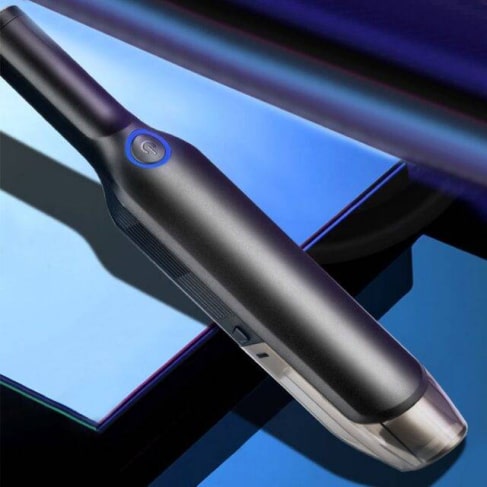 Premium power for incredible performance
Although compact in size, our compact vacuum device is designed with a 60W power turbine motor that provides stable, powerful 4000PA cyclonic suction for powerful cleaning and suction. Crumbs, dust, and dirt don't stand a chance with our ultra-cleaning power. On top of it all, this clever device is relatively low on noise, clocking in at 70-75dB (some car vacuum cleaners register at around 82dB). A built-in power-level indicator will use red and blue light to signal to you when the device is charging, low on battery, in use, or fully charged.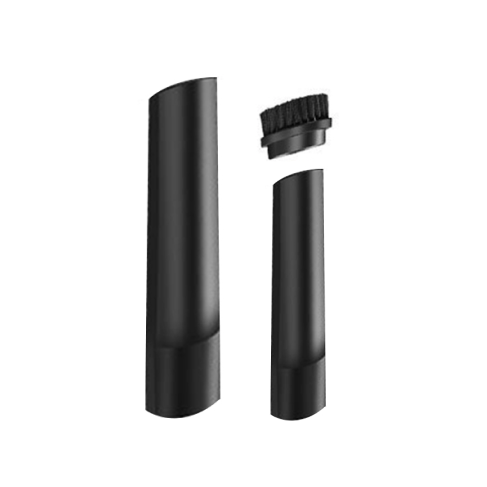 Accessories included
Two of the best attachments for vacuuming up after a dog that sheds are are included: One that's flat, long and narrow and one brush tool for every surface. Both help to reach deeper into hard-to-reach dark areas making cleaning up even easier. Provides bumper to bumper powerful performance in half the time for half the price of branded hand vacs. See why everyone who owns a car or has a pet absolutely loves this but don't just take our word for it, see what our customers have to say".
"Absolutely perfect. I wanted a vacuum that could quickly and easily spot clean pet hair a few times a day and its perfect. Its cordless & compact with enough power to clean up every particle without sucking up the corners of my rugs, like other vacs do. Love that I can use it all day and charge it once at night".
"It's quick and lightweight and I feel like I've really accomplished something satisfying after vacuuming for just a few minutes with it. Highly recommend for anyone who has a dog that sheds"

.
"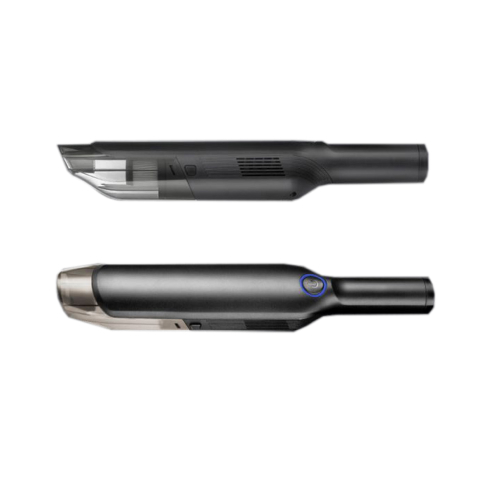 100% in as little as 3 hours
Working on two 2000 mAh high-capacity lithium-ion batteries, the Cordless Compact Car Vacuum Cleaner reaches full power capacity within three to four hours.
Clean with 2 performance modes for extended battery life
Rated the best cordless car vacuum in 2021 due to it having 2 settings, a standard mode which runs for 25 minutes and an enhanced mode, which runs for 20 minutes. Once again you get the right vaccum every time you need to use it. Note that each full charge allows for only one mode cycle of use.
Not Just for Cars
We call it a cordless car vacuum but it doesn't mean it's only for your vehicle. Take it anywhere and everywhere your heart desires including the garage, home and office to maintain a clean and tidy living or working environment. Note the vacuum is not designed for heavy-duty cleaning jobs.